Summer's End LadderBux Splash
---
[ Follow Ups ] [ Post Followup ] [ Forum ]
---
Posted by rhonda (Ranked on Ladder) on August 24, 2012 at 13:19:54:

Jump in the LadderBux Splash with Case's Ladder as we celebrate the approaching end of summer! This weekend (August 25-26), all premium members will earn even more LadderBux than usual for playing in (or hosting) tournaments! So, be sure to participate in tournaments this weekend for a chance to win bonus LadderBux!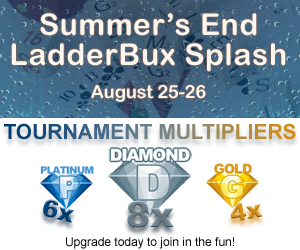 ---





Are you saving your LadderBux for the Autumn Auction Festival? Many prizes will be available for redemption and up for bidding! Among the available prizes will be a Nintendo Wii, a Tom Tom navigation , an XBox 360, and so much more!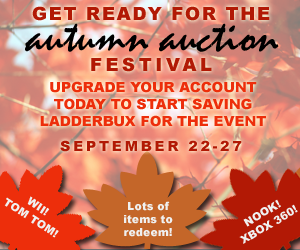 ---
---
Post a Followup