Rick aka rickdoor42
---
[ Follow Ups ] [ Post Followup ] [ Forum ]
---
Posted by tropical_stargazer (Admin)

(Ranked 40 on STARGAZERS (Yahoo)

Ladder) on March 16, 2012 at 10:55:14 PDT:
It has been over 4 years since we said goodbye to one of our dearest and loving members. Rick passed away on 31 October 2007 so many of our members never met him.
This coming week would have been his 32nd birthday. May we remember his spirit and strive to "put someone up instead of putting them down".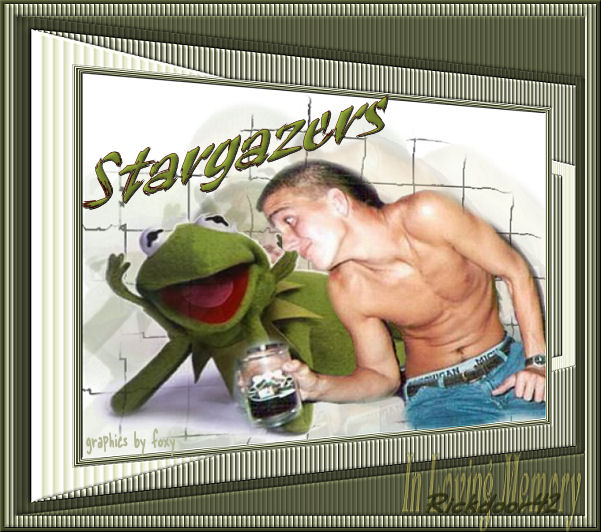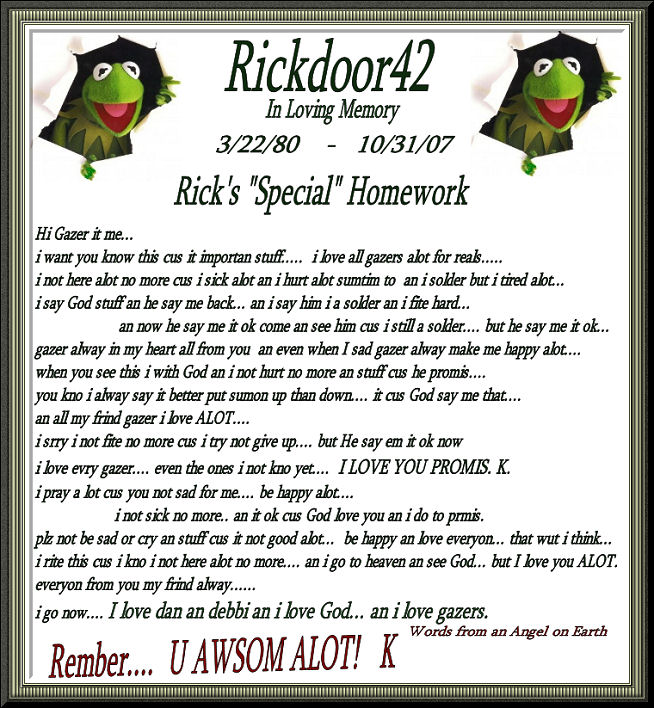 ---
---
Post a Followup